The FCI Decryption Cluster
Leverage 5 or 6 of the FCI Forensic Password Accelerators in one 42u rack, with everything you need to get it up and running.
Features:
Up to 86,016 Processing Cores (6 FPA Rack)
12 port 10GbE switch with 2 optional SFP+ ports for future upgrades and integration into your forensic network.
8-port KVM with built-in IP access lets you control up to 8 computers directly from the next room, next door, or the next continent via LAN, WAN or the Internet
Optional 9KW battery backup unit to allow for brief power outages (5 FPA Rack only)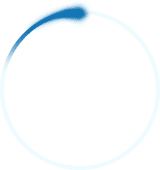 If you would like to request information on multiple products, please use the add to quote button located on each product page and submit by clicking the quote request link in the menu.
If you would like more information about this product, please contact us and a sales representative will get back to you within 48 hours.